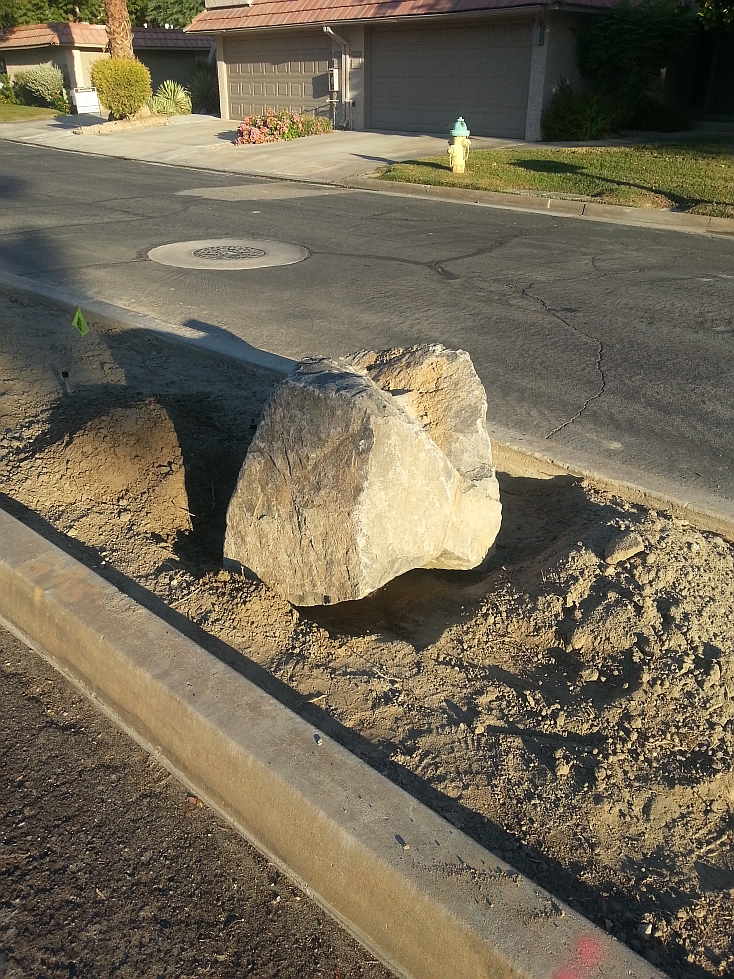 This morning, a crane lumbered down Paseo Real stopping every few feet to deposit beautiful boulders, with colors of beige, grey, rust and more. These boulders will be partially submerged into the dirt and the DG rock material that will cover the median at project end. They provide a rustic desert look that balances with the beautiful colors of the plants, succulents and trees to be planted.
More were delivered in the afternoon. About 30 large boulders were in place by the end of the day. An additional 60 large boulders (1 ton each) and big rocks (small boulders) will be delivered early next week at the next crane availability.
Trees will be next.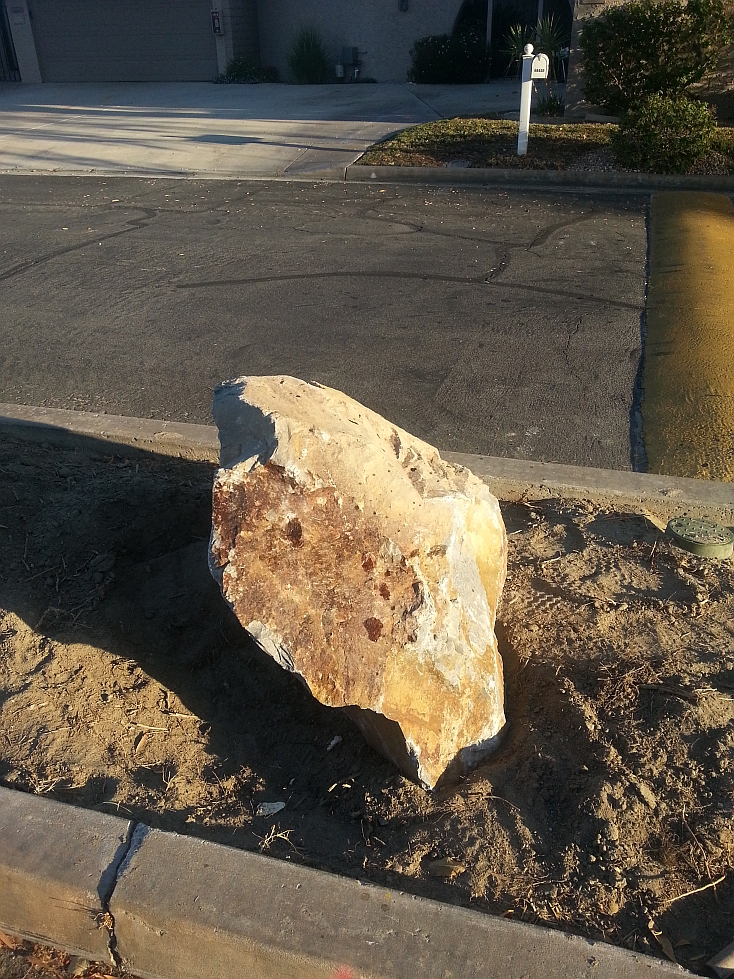 A beautiful array of trees have been personally selected by our contractor. We should start seeing the planting of these toward the back half of next week. Mediterranean fan palms, yellow multi-trunk oleander trees, and willow acacias will be the varieties providing us with a lush balance and contrast to the hundreds of palms and other trees already in the near and distant views.